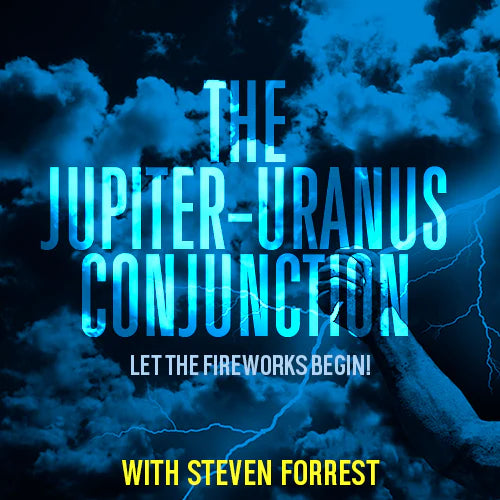 Join Steven Forrest for a look into the mirror of history – and a peek into the crystal ball about what's next.
This webinar is offered in two parts. Upon purchase you'll receive access to a pre-recorded video covering the heart of the matter. Steven introduces the theory behind his understanding of the conjunction then supports it with some lively history. He closes with a few words about how we can personally navigate this conjunction and its higher possibilities.
It will be followed by a live Q & A session with Steven on November 4th, offering a chance for us to explore the breakthrough – and breakdown – potentials of this wildly life-changing planetary alignment in our own lives.
All levels
Time: 9:00 am Pacific Time
Running Time: Approximately 90 minutes
$30 (through November 2, $35 thereafter) | includes streaming access and transcript
No need to attend live. All participants will receive access to stream or download the webinar.

Live closed captioning through Zoom.

Allow up to 7 days after the webinar for the transcript to be available in your account.