Steven's Australia Astrology Apprenticeship program commenced in Australia in April 2007. The program is facilitated by Lisa and Christine of Mercurial Connections. They coordinate Steven's programs in Australia and Europe. Lisa and Christine produce Steven's program in grand style, in beautiful retreat settings. They are happy to help you with any questions you may have, and to support you through the continual growth of the program and in your study of evolutionary astrology.
This apprenticeship program provides a practical education in client-centered evolutionary astrological counselling. This process is inseparable from a commitment to one's own personal and spiritual growth. Both aims are incorporated into Steven's teaching. Students of life not wishing to attain a professional practice are most welcomed, and any of the seminars are designed to be done individually from the certificate track.
Retreat Venue
Set in the lush beach landscape of Shoal Bay, the Shoal Bay Resort & Spa offers top quality facilities.
Situated just 25 min from Newcastle Airport, Port Stephens creates a wonderful setting for the Apprenticeship Program.
Location
The 2016 Australian Apprenticeship Program packages include 4 nights accommodation, all lectures, morning and afternoon tea, lunch & social night.
All early bird payments made prior to January 15, 2016 receive a further $125.00 off. Early Bird Discount subtract $75.00 when paid in full by March 15, 2016.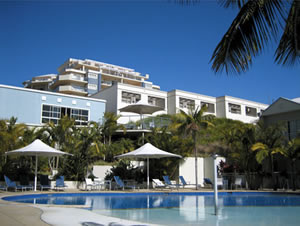 1 bedroom apartment
Single $1495.00 pp
Two Person $1295.00 pp
Triple $1195.00 pp
2 Bedroom Apartment – full kitchen
Minimum 2 per apartment
Two Person $1445.00 pp
Triple $1295.00 pp
3 Bedroom also available
WATER VIEW ADD $30 - PER NIGHT PER ROOM
UPGRADE TO FULL KITCHEN & WATER VIEWS
Conference Only
Includes All Lectures morning & afternoon tea, lunch & social night
Package Price $1095.00 pp
Early Bird $995.00 pp
Individual Day rate & Payment Plans available Discounted extra nights available
Packages include full use of Aqua Spas & heated pools
A $200 non refundable deposit required to secure your place in the program
To Register
Call Christine: +61 417 043 726
Call Lisa: +61 412 013 744

Email: info@mercurialconnections.com.au