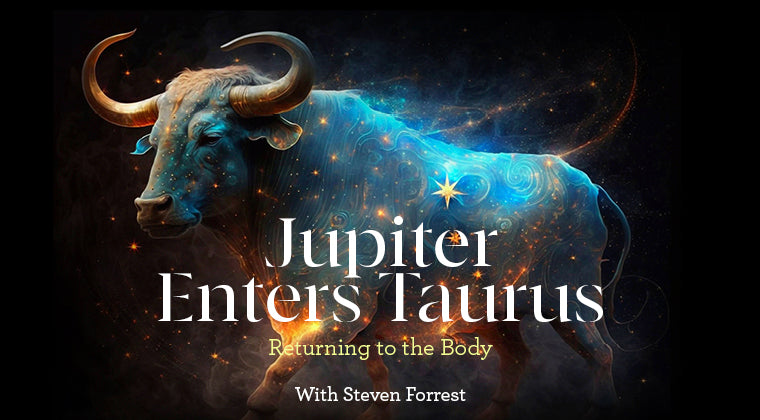 On May 16, Jupiter begins a year-long passage through Taurus. Classically, the "lucky" planet, Jupiter actually teaches us a lot about discrimination – about knowing what's truly good for us and what isn't. Are all rich people automatically happy? What about all beautiful people? With Jupiter in Taurus, your bodily instincts know where any lasting good luck lies for you – and by "good luck," we mean anything that feeds your soul in the long run. During this talk, we will also explore Jupiter in Taurus in the context of each one of the twelve astrological houses – add them and you'll know the difference between gold and mere glitter for you personally. Join Steven as he shares the treasure maps with you.
Includes one pre-recorded video (60 min.) PLUS access to one live Q&A session (60 min.) with Steven.

Live Q&A session: June 10, 2023 from 9-10 am Pacific Time. (convert to your timezone)
Register now for instant access to the recording and you'll also receive the instructions for attending the live Q&A session. Be sure to watch the recording before attending the Q&A. Can't make it to the live Q&A? The Q&A session will be recorded and uploaded to our website.
$30 (through June 8th, $35 thereafter)
All Levels