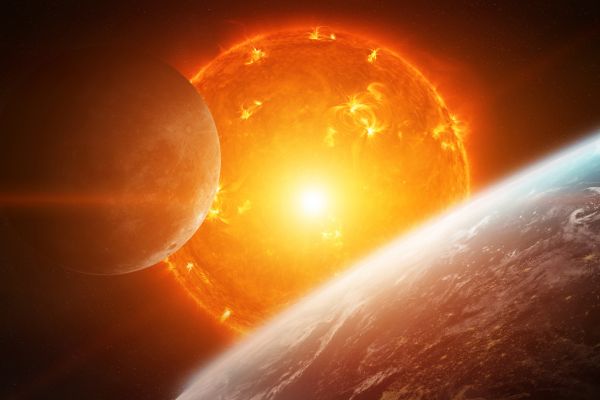 The bloody horror of the Hamas attack on an Israeli music festival and the ongoing bloodbath that followed it in Gaza – everyone with a heart or a soul is watching this nightmare unfold with disbelief. And of course there's Ukraine and the seemingly endless, mindless brutality happening there. Then there's the July 23rd headline from US News, "Six Months. 28 Mass Killings in the U.S." Every idiot who wants one seems to have an AR-15, and nobody is safe to go bowling anymore and the kids are afraid to go to school – all because our great great great grandparents had single shot muskets, or something like that.
What's going on? Why is everything so crazy? Astrologically, it's a tough, multi-dimensional question. Certainly Pluto's last gasps in Capricorn have a lot to do with it.
But then there are sunspots . . .