How can I get in touch with you?
For help with the website email us at help@forrestastrology.com. 
Send mail to us at:
PO Box 82
Borrego Springs, CA, 92004
Business Office: (760) 767-4720
How can I get an astrological reading?
For information about a reading with Steven Forrest, visit the Astrology Readings Info page. Steven's waitlist is quite long. For a list of astrologers trained by Steven, visit our Forrest-Trained Astrologers page. We also offer several computer-generated personalized astrological reports in our online shop.
Can you refer me to an astrologer in my area?
Yes!
1. Visit our Directory of Astrologers Trained by Steven Forrest.
2. Visit http://www.FindAnAstrologer.com for a searchable database of astrologers.
3. Ask the National Council for Geocosmic Research for a referral.
Do you take credit cards?
We accept all major credit cards and Paypal. The charge on your credit card bill will be from "Seven Paws Press".
Do you have a privacy policy?
Yes. See our privacy policy page.
Where is my order?
If you have ordered a digital product like an audio class or video download, you have instant access to your files. If you have not received your confirmation email with the links, please check your spam folder. If you still can't find the email, you can download your files through your account on our site. Use the instructions at the top of the help page. Please note that our emailed astrology reports are not sent automatically – they are generated by hand and emailed on business days during business hours.
Generally we ship all physical products within one to two business days. The transit time may vary. CD and Book orders are shipped separately from different warehouses. Your books may also arrive in separate shipments.
Can I get a copy of my birth chart with no interpretation?
To generate a free copy of your birth chart, visit astro.com.
Can I get a reading by telephone?
Yes, you may, but not from Steven. Steven does not give telephone readings. He does readings in person, or records them and sends them to you. You can get a reading over thr phone from most of the fine astrologers in our directory.
What is Astro*Carto*Graphy?
Astro*Carto*Graphy is a technique developed by the late Jim Lewis, which examines the astrological effects of your location on your life. Some people use Astro*Carto*Graphy to decide the best place to live, work or vacation. You can order your own Astro*Carto*Graphy report here.
Can you help me pick a good wedding date?
Steven does not do wedding electionals (choosing the best date). His schedule is booked up to three years ahead, so our best advice if you're trying to find the best date for a wedding, to open a business or move or apply for a job, etc., is to schedule a reading with one of our excellent Forrest-trained astrologers.
Where can I buy astrological software?
Steven uses Matrix Winstar and also Solar Fire.
If you're on a Mac, try Time Passages by Astrograph.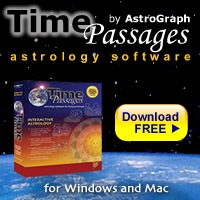 Where can I buy the software that runs your "The Sky Within" and "Skylog" reports?
You can purchase this software from Matrix Software.
Where can I buy the software that runs your "The Sky We Share" and "The Single Sky" reports?
Sorry, that software is no longer for sale.
Do you teach classes?
See Steven's calendar of events for a list of upcoming astrology workshops. This includes Steven's conference schedule as well as the dates for his astrology apprenticeship program.
Unable to travel? Many of Steven's lectures and workshops have been recorded and are available for instant download in mp3 audio and video formats.
You can also schedule private astrology tutoring with Tony Howard. Email tony@forrestastrology.com to learn more and schedule.
What is Evolutionary Astrology?
Visit our Evolutionary Astrology page for a definition.
I'd like to set up my own astrological practice. Do you have any advice?
The best resource we know of is Robert Blaschke's A HANDBOOK FOR THE SELF-EMPLOYED ASTROLOGER. This practical book will address all of the concerns you have as you become a self-employed astrologer: transitioning from a student to a professional; establishing a professional practice; handling income, expenses and taxes; marketing and advertising; navigating the client relationship; teaching and local public speaking; writing, publishing and lecture travel; participating in the astrological community; overcoming occupational hazards; fostering personal and spiritual growth; notes for astrologers in the UK and Australia; and more.
How important is it to give you my correct birthtime?
VERY IMPORTANT! Sometimes even five minutes can make a significant difference in a birthchart. Please be certain of the accuracy of your birth data if you're getting a report or a reading.
How can I find my birthtime?
In the US, sometimes the state recorded the time, even if it isn't on the birth certificate. Visit our Where to Order Birth Certificates page for details. That page also has some information for Europe. If you're adopted and all you want to know is your birth time, the internet is a great source of information. Google "adoptee information" or something similar, and see what you can locate.
What if I still can't find my birth time?
Seek out an astrologer who does chart rectification. We recommend Shirley Waram, or Steven's ex-wife, Jodie Forrest. It is a good idea to explore every other possibility first (relatives' memories, baby books, relatives' diaries, hospital records, etc.) to verify your birth time or at least get a ballpark figure for it. Why? Because rectification isn't foolproof, and because its accuracy will vary with the time frame within which you were born. What does that mean? For example, if you know you were born between noon and 2 p.m., the rectification will probably be more accurate than if you know you were born between noon and 4 p.m. Still, sometimes finding a birth time is impossible. If you've tried everything with no success, a good rectifier can "work backwards" through astrology's predictive techniques to find a chart that would have accurately predicted the timing of various biographical events. Before you contact someone, make a list of at least two dozen emotionally or developmentally significant dates in your life, along with brief descriptions of them–"got married," for example.
How can I get into the astronomy side of astrology? Do I need an expensive telescope?
The popular astronomical writer, Jim Mullaney, has taught joint astrology-astronomy classes with Steven. Here's a link to a great article he wrote about all the ways you can get into observing.

http://www.skyandtelescope.com/astronomy-resources/stargazing-basics/learn-the-sky/stargazing-simplified/
Will Seven Paws Press publish my manuscript?
Possibly. If you have something in the works, feel free to contact Tony.
Why is your press called Seven Paws Press?
The inspiration for the business name came from Steven's cats. Steven once had two cats, one of which was a spoiled, affectionate, three-legged, one-eared, talkative Wise Elder Cat named Vincent, who will probably be human in his next lifetime. He left this world on July 29, 2000, and will be missed. Rest in peace, Vincent the Cat.
Why did Steven Forrest and Jeffrey Wolf Green once call themselves "The Pluto Brothers"?
Steven and Jeffrey both wrote books about Pluto before they began teaching together. After working together, they also co-authored two astrology books (which are now out of print): Measuring the Night: Evolutionary Astrology and the Keys to the Soul, Volume 1 and Volume 2, based on a series of lectures they gave together. To learn more, read Hadley Fitzgerald's interview with Steven and Jeffrey, "The Pluto Brothers Measure the Night"
I want to communicate something about your website.
Use our contact form for the fastest response or use the LiveChat which appears at the bottom of every page of the website.
I didn't find the answer to my question here.
Use our contact form for the fastest response.