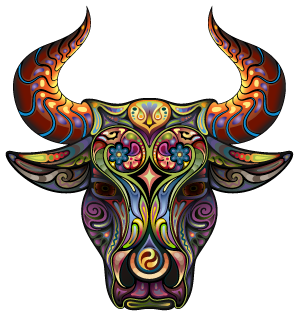 May 2011 Newsletter
Nothing against Aries – really! I mean, I started a LOT of projects last month. But I'm truly enjoying having our faster-moving friends Venus, Mars and Mercury all in Taurus now as we near the end of May. I've just arrived home from Steven's Southern California AP Program which is held twice a year in the hills just east of San Diego, CA. And what a great program it was! With a title like "Dreaming the Volcano" I'd expect nothing less…
Steven is up to some really great and timely work with the Dreaming the Volcano presentations, which feature a focus on the personal meaning of the upcoming Pluto + Uranus Squares of the next few years. Steven gave us some wonderful guidance about how to work with clients and friends during this time, which calls simultaneously for healing and breakthrough. If you missed out on this program, you can catch it again at the next Calistoga program. And the program was so rich, he's going to continue it when he returns to the Southern California AP in November.
If you're on the East Coast, there is now an AP program close by! The North Carolina AP program starts up next month. Details below.
Finally, we hope you enjoy Steven's new short video on Neptune in Pisces.
---
With all the recent astrological focus on Uranus and Pluto, it is easy forget that mystical Neptune will be a major part of the mix for the next thirteen years. As the planet of dreams and visions enters the sign of its modern rulership, its impact on everyone becomes more powerful. What will Neptune's passage through Pisces add to the current cultural mix?
In this talk Steven Forrest explores the idea that the tensions of the current world situation will soon propel humanity in a new and more spiritual direction.
---
Thanks for your support and for sharing this newsletter with friends and on Facebook.
Warm wishes,
---
Tony Howard graduated Summa Cum Laude in history and film from the University of Colorado. His degree turned out to be the perfect precursor to his career in astrology, where his focus includes historical research and chart analysis. His writing has been featured in The Mountain Astrologer and in two Flare anthologies: Astrology, the Next Generation and The Book of Music Horoscopes.
Tony has been researching declination since 2011 and specializes in "out of bounds" planets. He also loves working with and studying aspects, which forms the core of his work with clients. He is the founder of Astrology University.
---
Jupiter in Taurus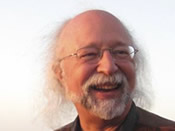 by Steven Forrest

I am looking forward to Jupiter crossing the line into Taurus on the 4th of June. From the evolutionary point of view, my favorite Jupiter question is, how have you been under-estimating yourself? To get an experiential reality check on this idea, think of Jupiter's recent passage through Aries, which began in June 2010. The Ram – or the Warrior, as I prefer to call it – is always about courage and personal power, among other things. I find it inspiring to think of the young people in the Arabic world who had been written off as passive, dispirited, and utterly irrelevant as anything at all except suicide bombers by so many of the pundits. Along came Jupiter and they realized how powerful they could be. Even in places where their revolution has not overthrown their oppressors, it is hard for me to believe that the genie will be back in the bottle anytime soon. And now the same energy is spreading to Spain.
---
Are you underestimating your potential? Explore the role of healthy grandiosity and heroic vision in the spiritual journey. Learn how to make the most of Jupiter in your birth chart.
---
And of course we have an enduring Jupiter-in-Aries image now in the form of the daring raid that killed Osama bin Laden. Again, Jupiterian audacity was rewarded with Arian victory.
So what about Jupiter in Taurus? After we win a war, we must face the more difficult task of winning the peace. Thus does Taurus follow Aries in the eternal order of the archetypes. The grounded, earthy energies of the Bull call us toward quiet, consolidation, and serenity. There are probably areas of your life that have been touched by the fiery onslaught of Jupiter's passage through Aries. Maybe you won, maybe you lost. In either case, it is time to place more value on resolution and less on winning. The universe will favor deals more than victors, reason more than bombast, and the middle more than the ragged edges. It is time to take a breath and let it out. That is true on the geopolitical level, but also on the personal one.
Find a rock and sit on it. How have you been under-estimating your ability to feel at ease in your body and in your world? Happiness is wanting what you already have.
Jupiter will remain in Taurus from June 4, 2011 through June 11, 2012.
-Steven
---
Announcing the First Annual Meeting of the North Carolina Apprenticeship Program!
Durham, NC
June 16-19, 2011
Finding Your Path of Fire. Join Steven at this first annual meeting of the only East Coast AP Program in North Carolina.
Through the birthchart, we can distinguish clearly the shape of that perfect engagement of our inner nature and our outward course, of our soul's purpose and the "biography" we actually live.
That road, for each of us, constitutes the invigorating path of fire—the intended evolutionary journey of the soul. Attendees of previous AP programs are welcome.