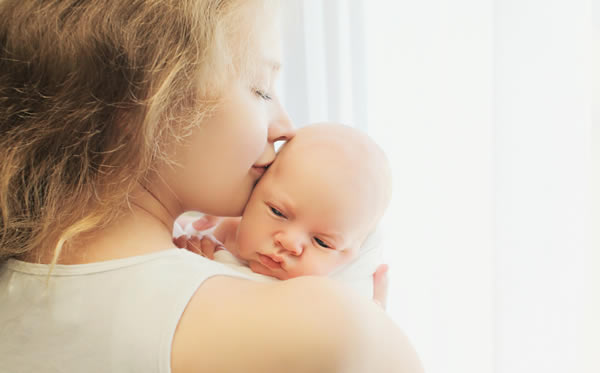 New Moon Solar Eclipse in Cancer
July 2011 Newsletter
by Tony Howard
As I sit here contemplating the New Moon Solar Eclipse in Cancer July 1st, I'm struck by images of threats to our collective security circulating via fears of nuclear meltdown in the U.S. I'm also saddened by they ways in which our insecurities lead us to treat each other without care and tenderness as reports circulate of grandmothers and small children receiving inappropriate treatment by airport TSA staff. With the energy of Cancer in the air, it's time for some care and healing, and a return to a right relationship with our mothering instinct, our care for children and respect for our matriarchs.
Whether our fears of nuclear meltdown are warranted or not (see this article "Rumors Swirl Around Nuclear Plant" if you want a more reassuring take on the matter), our fears have indeed been triggered, not in small part by the recent events in Japan. And rightly so. Nuclear energy is neither safe, nor secure. Our fears are compelling us to face that truth. I'm reminded of a blog post I wrote back in November about transiting Pluto conjuncting the transiting North Node in Capricorn, opposite the South Node in Cancer. This eclipse references those energies, with Pluto within orb of the opposition to the eclipse, and we are directed bravely forward…
---
In this course we will look at two of the most important astrological symbols in the natal chart: the Sun and Moon. Also called the "luminaries," these key planets relate to the organizing principle of our psyche and our childhood conditioning. Understanding these key symbols is crucial to understanding life themes in the birth chart.
We go beyond basic Sun sign descriptions and explore the Sun as an expression of each person's hero's journey. We explore the Moon as the foundation of our needs, emotional self and conditioned habitual responses.
---
With this New Moon, let's give birth to some new energy that propels us in a positive direction. Let's envision the TSA finding a way to keep us safe while at the same time showing respect for our elder travelers. And let's hold the possibility that the powers that be finally start to understand that the words safety and nuclear don't mix.
In other news, Steven's new Apprenticeship Program in North Carolina got started with a bang. Thanks to all who made it a success. We're very pleased to offer this AP group to those of you on the East Coast! The West Coast has been hogging Steven and it's high time we started to share! Speaking of sharing, can you believe that Steven was invited to China this year! What an image that is. It seems the entire world is opening up to this teaching, and isn't it awe-inspiring?
Thanks for your support and for sharing this newsletter with friends and make sure to follow Steven's Facebook page.
Warm wishes,
---
Life is hard sometimes. How do we endure it? How do we bounce back from hurt and adversity? In the face of our wounding experiences, how do we restore our faith, our ability to love and to trust? A right relationship with the Water realm is the answer. It is the essence of the process of self-healing and self-regeneration.
This teaching will give you a sophisticated understanding of a piece of astrological bedrock. You'll come to know the Water Family, both in its natal manifestations and in terms of transits, progressions, and solar arcs.
---
Tony Howard graduated Summa Cum Laude in history and film from the University of Colorado. His degree turned out to be the perfect precursor to his career in astrology, where his focus includes historical research and chart analysis. His writing has been featured in The Mountain Astrologer and in two Flare anthologies: Astrology, the Next Generation and The Book of Music Horoscopes.
Tony has been researching declination since 2011 and specializes in "out of bounds" planets. He also loves working with and studying aspects, which forms the core of his work with clients. He is the founder of Astrology University.