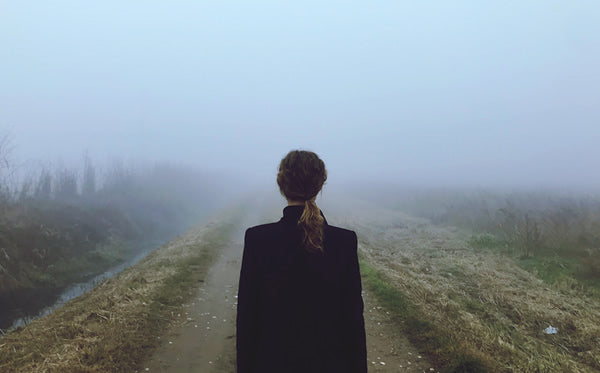 by Steven Forrest
On July 1, Saturn retrogrades back into Capricorn, where it joins Pluto and Jupiter. Both of them are already retrograde too, and tightly conjunct. Meanwhile, Neptune is also retrograde, as is Mercury. Mercury stations and turns direct on the 12th – but the day before that happens, Chiron turns retrograde. On top of all that, Eris – so often under-estimated and ignored – makes its own station on the 19th, and goes retrograde too.
If you like retrograde planets, July is the month for you, in other words. It's as if the cosmic carousel has reversed its polarity.
I wrote about the Pluto-Eris square in my March newsletter, which you can see here.
I don't want to repeat all of that material here, although it casts a penetrating light on what I want to explore in this piece. Suffice to say that the clash of Eris and Pluto is, to me at least, the heart of the matter when it comes to figuring out why the world feels so crazy now.
What I want to do in this newsletter is to have a look at what it means to see all of this retrograde energy happening now. All of the planets from Jupiter on out, with the sole exception of Uranus, are going backwards all at once, with Chiron trading off a retrograde condition with Mercury toward the middle of the month. The situation is not unprecedented, but it does catch the eye – and as ever, at least from the philosophical perspective of evolutionary astrology, the planetary gods and goddesses are giving us a few tips about where to put our feet next.
A retrograde planet is always going back over ground that it has already covered. It has seen those degrees before, but now it wants a second look at them. Right there we see the essence of what retrogradation means. It is always ultimately about a review of the past – or at the very least it is an indication that a review of the past would be timely and helpful. With Mercury, that review might be a trivial thing. Did you really send that email – or just think that you sent it? It is easy enough to find out. Just have a peek at your Sent box and make sure. Add one more scene: let's say that you only thought that you sent it. In the version where you review the past, the problem is easily solved. You send the email, maybe a day or two late, with your apologies. In the version where you did not check your Sent box, chaos ensues – chaos which might have been averted had you only been willing to second-guess yourself.
An awful lot of Mercury retrograde horror stories could have been avoided by simply taking the planetary cue and "reviewing the past." This is how we let the planets be our guides and counselors, realizing that we are free to exist in harmony with them. They advise us; they do not control us nor do they bombard us with "fate." If you stop and reflect for a moment, this attitude of partnership toward the planets is in radical contrast with a common strain of astrological thinking where they are "favorable" or "unfavorable," and in which they are always "doing things to you." Beware Mercury retrograde! Your emails will be devoured by the Mercury monster! Hey, just check your Sent box. You'll be OK. You might have made a mistake. Maybe you can fix it – but only if you are willing to learn about it. And that learning from the past is ultimately what all retrograde periods are about. 
Mercury is only retrograde until the 12th, and from the larger point of view, it is not such a big deal anyway. After all, it happens three times every year. But to have Eris and Neptune retrograde, and Chiron soon to join them, and then to have a retrograde triple conjunction of Jupiter, Saturn, and Pluto on top of it – now that is a major astrological event. It seems that the intelligence of the universe is giving all of us a big dose of the same advice: it is time for us all to review the past. How did we get to where we are now, both collectively and as individuals?
By the way, that triple conjunction of Jupiter, Saturn, and Pluto will never be exact in the sense of having all three planets lined up in the same degree. But it will be close enough to count, and it is surely fair to call it a triple conjunction. That is because from the time Saturn backs into Capricorn on July 1 until Jupiter and Saturn cross into Aquarius around the third week of December, these three bodies are never more than about eight degrees apart. By most standards, that "orb" is tight enough to qualify as a conjunction. As we get into November they are a lot closer than that. 
And don't forget: that entire structure is, in turn, squared by Eris, a planet whose dark side is connected with cut-throat competitiveness.
The pattern of those four bodies, all moving in lockstep fashion and maintaining this massive en echelon square, while they are all retrograde, dominates July and August. During the three weeks between September 12 and October 4, Jupiter, Saturn and Pluto all turn direct – while Eris remains retrograde until January. 
Let's focus on the next ten weeks or so. All the ghosts of the past are catching up with us. Let's also add that this has been going on for a while. Pluto turned retrograde in late April, while Jupiter and Saturn did so in mid-May. Eris turning retrograde this month definitely adds another log to the fire. 
We have been in this period for a while, in other words, but it is coming to a crescendo over the next few weeks.
Both Pluto and Eris relate strongly to unconscious, repressed material. Such wounds always take a terrible bite out of us, but the weird thing is that since they are unconscious, we are typically not even aware of the price we are paying. We are just diminished, and we don't even know why. The good news is that, when they are retrograde, maybe we can review the past, and find the clues that lead us to the difficult truths and the empowerments which come from facing them.
Meanwhile, Jupiter and Saturn are building toward their liberating conjunction in rebel Aquarius on December 21. But first they must dance a few steps with Lord Pluto before they leave  Capricorn. When Jupiter meets Saturn, I always think of a pot of gold (Jupiter) on top of a very tall mountain (Saturn). The climb is ten times harder than we can imagine – and there is a hundred times more gold in the pot than we anticipated. It's hard, but it is worth it, in other words. Add Pluto to the mix, and we realize that determining exactly which mountain holds the gold requires some honest inner work – some confrontation with unconscious material locked in the vaults of Pluto and Eris.
Add the fact that all of this is happening in Capricorn, a sign oriented to tradition. Tradition can be a beautiful thing, but with Pluto in the mix, we are always called to face the challenge of shadow-work. What price do we pay for continuing to get on with the past? What is the dark side of reflexive conservatism? And with Pluto retrograde, we add that in order to succeed at this shadow work, we must unflinchingly review the past. We must look honestly at what has brought us to this crossroads.
All of this has enormous personal, private meaning for every one of us. Universally, it is a good summer for personal reflection – and a good winter for it if you are in the southern hemisphere. The exact nature of what you need to remember differently depends on the specifics of your chart, and where these planets are currently falling in it. But collectively we see the handwriting on the wall. To see all of this enacted there, all you have to do is watch the nightly news.
Black Lives Matter has exploded, and there is a pervasive feeling that everything is different this time. We seem to have reached some kind of critical mass. Have we come collectively to a place where we can confront the reality of racist history, not to mention its fingerprints on the present structure of society? Are we brave enough to look at that? Do we have the stomach to look squarely at the past and reflect on what we have done – and what we have done in response to what was done to us?
What about Covid-19? That issue is not the moral kindergarten of thinking of cold-hearted murder caught on eight minutes and forty-six seconds of video. The moral issues are somewhat more subtle. But how did our prisons turn into overpopulated death camps? How is it that we can say almost exactly the same thing about how we "store" our elderly population? How did we create a society where an economic downturn is more frightening to some people than a half a million deaths? How did we wind up with leaders who seem to feel that way themselves? And tying this back into the larger issues of racism, think for a moment about the overtones of the term "the Chinese virus." 
These are all pressing issues. These are the present headlines. But just today, I read that the thermometers hit 100 degrees Fahrenheit inside the Arctic circle for the first time in history. The climate crisis didn't come up out of nowhere like George Floyd's murder or the pandemic. It was a long time coming. As we review the past with all of these retrograde planets, we see the errors and distorted values that have brought us here. What price have we paid for comfort and material prosperity? I think of the thousands upon thousands of gallons of jet fuel I personally have conspired to burn in the stratosphere as I flew from place to place to teach astrology. What have I done? Do I have any right to point a finger at someone who drives a Hummer?
No, I do not – but I think we all need to point a finger at the Hummer itself. That is just the truth, and it is truth time. Shame, guilt, and despair are not the point. Finger-pointing and blame are certainly not the point. The point is an honest review of the past. Let's look at what we really have done. Truth needs to be served up, raw and cold and clear, whether it is about racism or the dark side of modern economics or the environment or any of another host of issues. And this is not only "a helpful suggestion." Due to the laws of synchronicity, it is a command from the universe. Truth is saying, "Ready or not, I'm coming." 
There may be many ample reasons for despair, but let's not lose faith or hope. Where does all of this lead? Is there a path forward? Astrology answers that question too. Remember our tall Saturn mountain with our pot of Jupiter gold on its peak? In December, those two massive planets pull away from Pluto. With their conjunction, we enter a new chapter of human history. They cross the line into Aquarius, a sign which correlates with breaking tradition and shattering old patterns. They actually come fully together, finally, just a half a degree into that sign. Capricorn – and their dance with Pluto – was just the prelude.
If enough of us do our inner work, if we honestly review what has actually happened in our lives, with no excuses and no glossy rationalizations, humanity is scheduled for a fresh new beginning starting around December 21. That Jupiter-Saturn conjunction in groundbreaking Aquarius is the pot of gold. Please believe in it. Your belief itself has power. The past may be catching up with us now – but at the next Solstice, doors open to some kind of unprecedented and unforeseen future. It is as if we have been marching butt-first into the land of tomorrow. That is an awkward way to walk, but the good news is that it gives a great view of where you have been.
On December 21, we turn around and face where we are going. 
Listen to the podcast version
Learn more. Get Steven's webinar on Mercury Retrograde by Progression. 

Facebook Comments