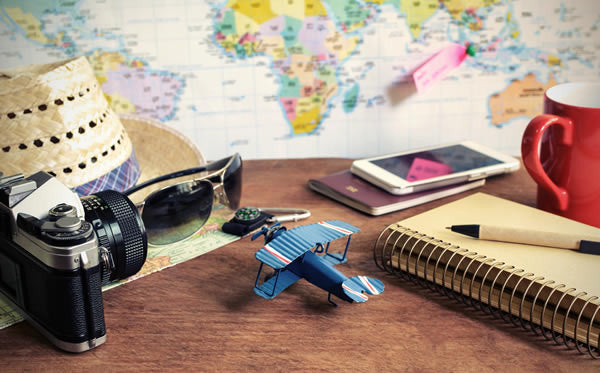 April 2017 Newsletter
by Steven Forrest
Everyone seems to know the myth of Persephone where Pluto drags her down to the Underworld "to be his bride." Her mother, Demeter, expresses her grief at her daughter's abduction by putting the world into the deep freeze of an endless winter. In the end, the Olympian gods and goddesses broker a deal, both to keep humanity from starving and also to keep the worshipful observances coming. From then on, Persephone spends six months of the year with her mother. The other six months of the year, she is ensconced with Pluto in the Underworld. Demeter is bereft during the months spent without her daughter, and so winter and cold reign over the planet until the two are reunited.
And thus does Spring return every year.
It amazes me how literally astrology expresses itself sometimes.  For the past three years or so, Pluto has been transiting through a conjunction with my natal Sun. I've lived the myth. During that time, for about half the year I have been working with clients peacefully at home among the flowers of my desert garden. For the other half of the year, I've mostly been in the hell-world of modern airline travel.
When I am standing in an endless TSA line or dealing with a cancelled flight or a lost bag, I can whine like Demeter. My stress levels rise. In China last year I had some kind of mysterious, stress-related Plutonian health crisis. A Tibetan lama warned me of a stroke. Scary!  When I got back home, my blood pressure was normal. But it was a Plutonian wake-up call. I may be a Capricorn, but I am not bullet proof.
One thing this Pluto transit has meant for me is learning about my limits. But, being a Goat, I have an exaggerated sense of responsibility. I always try to keep my promises.  And I am very committed to my teaching around the world.
Bottom line, here is the deal I've brokered with those Olympian gods and goddesses:  I will cut back my travel commitments in a couple of years as I approach my 70th birthday and Pluto gets clear of my Sun. Until then, for me, The Road Goes Ever Onward – at least during my "Plutonian" months.
I do still love to teach!  And reflecting how Pluto rules my chart from the 9th House of "Long Journeys," I have been on the road, teaching, most of my adult life. Home is where the heart is, and the heart is where the loved ones are – and I've got loved ones all over the planet. Over the years, I have developed a weird sense of having a home "in the world" rather than in a specific place.  And, to be clear: I have no thoughts of retirement and I anticipate that I will continue to do some traveling to teach until they are wiping the drool from my wrinkled mouth.
But right now, the travel commitments have become too much. There are books I want to write that I do not have time to write under the present regimen. Webinars and videos pull at me – and not only because I don't have to travel to do them. The main reason those media appeal is because they will still exist when those drool-issues eventually sideline me. Tony Howard and I also want to move toward organizing our vast array of existing teaching materials into a more cogent, organized format – one where people who cannot travel to my various classes around the world can at least get a structured education in my style of evolutionary astrology.  Most of the material is already there. We just need to arrange it all into a coherent whole, fill in a few blanks, and figure out how to administer the project.
Time is the issue, once again.
In a nutshell, Pluto has been having a long, hard talk with me. The essence of it is  that I need to start thinking in terms of my legacy – and, by the way, Lord Pluto was also graceless enough to mention that I am not going to be 35 years old for very many more decades.
I'd like to add that my proudest legacy at this point is not my books or even the thousands of readings I have done. It is my students. They are the ones who will carry this bright torch into the future.
But transiting Pluto currently remains conjunct my natal Sun and so again I am called to six months in the "underworld" of the airlines, rental cars, and the tender mercies of the Transportation Security Administration. Pluto's mordida looms; once more, I will soon be living out of my suitcase.
---
Progressions are the DNA of your birthchart, predicting the timing of developmental themes – and sometimes of developmental crises. They mark the time and evolution of our natal planetary placements as we age and grow throughout our life. 
In this online course, recorded at a live workshop in Borrego Springs, CA, Steven Forrest introduces the theory and practice of progressions - a bedrock technique of astrological timing.
---
What follows is a quick overview of the classes I will be teaching over the next several months.  Most of them still have some spaces open at this point. Please come if you are so moved.  You can get the practical details about the dates, topics, costs, and registration at https://www.forrestastrology.com/blogs/calendar.  Here, I just want to add a few personal notes about the content and the venues.
April 19-23. Lake Como, Italy. Sex, Death and the Occult
Beautiful Lake Como in northern Italy! I can almost taste the pasta! My European program has floated from town to town, mostly in crazy, beautiful Italy. This is the first time we have returned to a previous venue. We all loved the little village of Moltrasio on the lakeshore and the incredibly friendly and wonderful staff at the Hotel Posta so much that we had to go back. We will be just down the coast from the sumptuous home of George and Amal Clooney  – no invitation for cocktails so far though. My "Sex, Death and the Occult" program has always drawn the largest crowds of anything I've offered in my Apprenticeship Programs. The material is extremely charged and intense – so much so that most of it, unlike everything else I teach, will never be offered outside the AP.  It is not for the faint-hearted! But then, balancing all the psychic intensity, there is the ultimate comfort food: the ravioli at Hotel Posta, with the sun setting over one of the most magnificent vistas on earth . . .
May 25-29. The NORWAC conference in Seattle, Washington
I've been speaking at NORWAC every year or two for something like thirty years. It's my favorite of the big conferences. This year, I will be presenting three talks there. My pre-conference workshop is an in-depth look at the transits of Neptune. During the conference itself I will present a short lecture about a strangely neglected topic: the Sun. Then I will do the final closing keynote on Sunday evening. That will be about the current conjunction of Eris and Uranus.
May 18-21. Alpine, CA.  Synastry – The Astrology of Intimacy.
This is a meeting of my southern California Apprenticeship Program. It's the largest of the groups and it runs like a top under the able guidance of Ingrid Coffin and her Blue Sky Ranch Fellowship. This particular program embraces all the core  essentials of synastry analysis. The astrology of relationships has been a staple of the "AP" since the beginning, but it has been a long while since I taught it and there are a lot of new faces in the program. You just can't do astrology without a knowledge of synastry. And the light breakfasts, substantial lunches, and the Saturday banquet prepared by master chef Cristina Smith there are legendary.
June 22-25. Durham, North Carolina.  The Moon Intensive.
I lived in North Carolina for forty years – that's one big Venus cycle and that says it all. It was hard to leave when those Olympian gods and goddesses called me westward. I love the place and I am happy to have this annual reason to return. Durham has undergone a renaissance.  It has become a fun, world-class American city with genuine culture and street life. The hotel where we meet is top-notch too. We have an elegant party at the lovely home of organizer Kathy Hallen and her husband Fran Slavich. This Moon program is critical piece of foundational astrology. Without a deep understanding of the Moon, we would have a cold and soulless craft.  And every time I teach about the Moon, I've seen the same synchronistic phenomenon: everybody in the class seems to become warm and "moony" and a lot of bonding happens.
July 7-9. Omega Institute in Rhinebeck, New York.  Framing the Astrological Picture: Mastering the Four Angles
I spoke at Omega a couple of times way back in the mid 1980s. I loved it then and I called it "a hippie summer camp." I guess the word "hippie" is a bit passe nowadays, but Omega still radiates peace, love, and organic vegetables. Hey, that's my roots you are talking about! I feel totally at home there. This will be my third year in a row, and I am delighted and honored to walk in the footsteps of Ram Dass, Pema Chodron, and Thich Nhat Hanh and countless others.  The topic is an intensive look at the framework upon which all birthcharts hang: the Ascendant,  Descendant, Midheaven and Astrological Nadir.  Putting the four angles in the framework of evolutionary astrology makes them come alive in ways many astrologers have not imagined.
July 31-August 4. Port Stephens, Australia.  Aspects Intensive.
I have been teaching annually in "Oz" for about a decade.  If I had visited when I was in my twenties, I am sure I would have wanted to emigrate there. After my first class, everyone stood up and, to the tune of the Aussie National Anthem, they sang a totally insulting and rather scatological song about me. It was magnificent! That sealed the marriage. If you can understand why I just wrote those lines, you ought to come! These folks are serious fun. The resort where we meet is beach-oriented and rather swank, but of course August means winter down there. No swimming, but it is still basically "a Pacific island paradise" and it looks that way, with steep, lush, jungly hills dropping down to the surf.  Aspects are of course an absolute bedrock astrological topic. We can't do astrology without understanding them thoroughly.
August 26-28. Lily Dale, New York.  A Chart Interpretation Practicum.
Lily Dale is way up in the western part of New York State.  At root, it is a nineteenth century Spiritualist village and so visiting there is very much a time-machine experience. I first went with an open mind about "communicating via a medium with your dead Uncle Harry" – but obviously with a certain hesitation too. The integrity, intelligence, and evident honesty of these folks quickly converted me. I love visiting this place every year and it has actually become a bit of a spiritual pilgrimage for me. Elaine Thomas is a master medium and dear friend. She runs Fellowships of the Spirit there, which sponsors me. In general, my classes around the world are pretty big, with typically 35-100 people. Lily Dale has been intimate – more like a dozen people. We'd like to see it grow so they could make a little money! But right now I would anticipate the best of all possible worlds for a serious student of evolutionary astrology – three days with a small group of people pulling the charts of class members out of the Sorting Hat and diving into the roll-up-your-sleeves world of actual, practical chart interpretation. If you are genuinely interested in becoming an evolutionary astrologer, this is a rare opportunity for an intimate, small-group learning experience.
September 29-October 3, 2017.  Calistoga, California.  Secondary Progressions.
This is a meeting of my northern California Apprenticeship Program, which gathers in a very rustic "summer camp" deep in the woods north of San Francisco.  Of all the AP "tribes," this one takes the cake for the most fun. Some of that fun comes simply from almost all of us all living together in our "little village" for five days. There are parties and live music and even a wine-soaked talent show – but we also have a lot of introverts in the group who just go back to their cabins and that's fine too. Our topic this time is Secondary Progressions – how to calculate them and how to use them. So many students have told me that they "only use transits and don't understand progressions." To me this would be like only using salt and never using pepper. If you resemble that remark, come join us in Calistoga and fill in an important blank in your astrological lexicon.
October 12-24. Beijing and Dali, China.
My annual trip to China . . . Getting there is grueling, but worth it.  I began teaching in China seven or eight years ago and I quickly learned that almost everything I knew about the country, other than chopsticks, tea, and air pollution, was wrong. The culture has gotten into my blood and I love being there. This time, I will be teaching a three-day chart interpretation intensive in Beijing, followed by a three-day class about Neptune in the city of Dali in Yunan province. I teach in English with my faithful translator, Chloe Cui, so it is a bit slower than the rest of my classes.  I do find I teach more efficiently that way because I have a chance to frame my next sentence – that opportunity to "edit" in advance somewhat balances the translation delays.  So far, no one from any of my American, Australian, or European programs has ventured to join us in China. I think you would find a warm welcome – and an easy, hand-holding entre into a society that in many ways feels like another planet. My sponsor there is NoDoor.com, which is run by Felicia Jiang (felicia.jiang@nodoor.com)  and the American astrologer, David Railey (drrailey@aol.com).  Contact them directly if you are interested in making such bold journey.
So that's my Plutonian "Descent into the Underworld" for the next few months. Writing about it, I get both tired and fired up with enthusiasm at the same time.  I've got "family" in each of these places – people I am eager to embrace and to pump for the stories of their past year. After August 2018, I will not make annual trips to Australia or Europe any longer and I am still thinking about some of the other commitments.
Now, if only no flights are cancelled, no bags are sent to Baghdad, and I find no yackking, wide-load human in need of a bath in Seat 24B next to me . . .
And, by the way,
December 1-3

, I'll be back in my garden here in the desert doing one of my favorite things, which is teaching a small class on Progressions right here at home in Borrego Springs, CA
.  It's a beautiful time of year. We rent space at one of the local resorts and have a party here at my house
on Saturday
night. Students have often come with their partners and taken the class while the partner hiked or played golf.
I expect that as I get older and Pluto moves on into Aquarius, I will be doing more and more classes right here at home.
-Steven Forrest