With that "back to school" feeling in the air, it seems appropriate that in this month's newsletter, we'll be sharing the latest updates to Steven's 2013 calendar.
Over the next year you'll have the opportunity to study with Steven in exotic locations like China and Italy, as well as his mainstays in California and North Carolina. See the online schedule for details.
New Editions of Steven's Books
I've spent the last few weeks putting the final touches on the newest printing of The Inner Sky. Although the content inside is the same, we've given the book a new cover, and new layout for the interior. This month I'll be getting it ready for the Kindle and Nook. And then I'll be doing the same with Yesterday's Sky,The Book of Pluto, Skymates IIand Jodie's bookThe Ascendant. It will be great to eventually have all of Steven's books available in digital formats.
Yesterday's Sky –The Lost Appendix
Steven has fast at work writing a long monograph on "Creating The Past Life Story" for his apprenticeship programs this year. He wishes he'd written it as an appendix toYesterday's Sky, but better late than never! This writing will provide the foundations for creating the metaphorical past life story, which is an invaluable tool for communicating this dynamic to clients, or even when looking at our own charts. This writing will be made available in both upcoming California programs, in Calistoga September 28th, and in Alpine November 8, 2012.
Snow White and Dark Venus
The last issue ofThe Mountain Astrologer, digital edition, featured my article on the recent filmSnow White and the Huntsman. You can now read the article in full on my website if you missed it on TMA's website.
I hope you all are enjoying this energetic shifting of seasons, and riding the waves of the Uranus-Pluto squares with levity and ingenuity.
With good wishes for your well-being and happiness,
Tony Howard
Steven's Calendar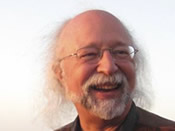 Join Steven at one of the many upcoming events listed below. All events designated as "AP Programs" count towards certification through Steven's Astrology Apprenticeship Program. All events are open to the public.
Northern California AP Retreat
September 28 – October 2, 2012
Beijing, China
October 2012
Southern California AP Program
November 8-11, 2012
Mexico City
February 15-18, 2013
Grandy, MN
April 4-7, 2013
European AP Retreat Fiesole, Italy
April 22-26, 2013
Australia AP Retreat
July 29-August 2, 2013