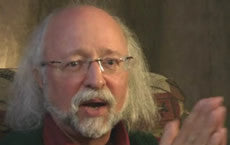 Mercury+Uranus=Video
As I write this today, the sun has just passed into Taurus. Phew! Several planets continue their brisk march through Aries, but I have my eye set on the rest that will come as they plow headlong into Taurus very soon, giving us a much needed respite from the flurry of activity they've been stirring up!
In personal news, my time this month has been spent fast at work capturing Steven's new Moon Intensive workshop on film, as well as filming some brand new material recorded just for the website. I can't wait to share it with you. Perhaps I should stop writing and get back to the editing room!
---
Taking care of the Moon in ourselves is the same as taking care of our hearts and souls. It is the secret of happiness. Unraveling its messages requires that we release ourselves from the strictures of reason and instead learn its mysterious, nonlinear, trans-logical language. "Being in touch with our feelings" is only one part of it. Creativity, dreams, healing and being healed—these are all lunar topics too, as are intuition, family, and "the Mother," both literally and archetypally.
In this workshop, we will deeply and technically consider the Moon and explore in depth the mostly forgotten mystery of the Moon's eight phases. 
---
Thanks to all who participated in the Portland workshop last week. I look forward to meeting and interacting with all of you, and thank you for your support of the filming process. I think you'll agree with me that we're doing important work here preserving Steven's teaching on film and creating an archive for students to access for many years to come.
In workshop news, you'll have a chance to catch Steven's exciting Dreaming the Volcano topic in San Diego on May 12. And Steven will be heading to Seattle May 28 for the annual NORWAC conference. We also just got confirmation that Steven will be teaching in China this fall! I find it really exciting that his teaching will be shared there and love watching the program grow globally in this way.
Thanks for your support and for sharing this newsletter with friends and on Facebook.
Warm wishes,
Tony Howard
---
Tony Howard graduated Summa Cum Laude in history and film from the University of Colorado. His degree turned out to be the perfect precursor to his career in astrology, where his focus includes historical research and chart analysis. His writing has been featured in The Mountain Astrologer and in two Flare anthologies: Astrology, the Next Generation and The Book of Music Horoscopes.
Tony has been researching declination since 2011 and specializes in "out of bounds" planets. He also loves working with and studying aspects, which forms the core of his work with clients. He is the founder of Astrology University.
---
Mercury+Uranus=Video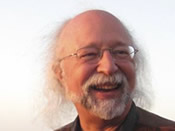 by Steven Forrest
With transiting Uranus and solar arc Mercury both crossing my natal Moon, I am experiencing a lot of change on many levels. I will spare you a confessional about my inner journey, but outwardly one simple piece of what I am seeing is a classic convergence of Mercury (media) and Uranus (technology).
---
Since 1927, Uranus has swept through the Ecliptic, seeding the human population with geniuses, rebels, paradigm-shifters, and merry trouble-makers who have kept the cultural pot stirred. Let's celebrate them all, from the Elders down to the newborns. 75 min.
---
Since February, I have recorded on video two full classes and many short pieces. Our able web manager, Tony Howard, is the man behind the camera. His many Virgo influences come together in a meticulous, craftsmanlike approach. This will be professional-level video, done "live, warts and all," but with two cameras and proper lighting.
As Tony gets through the editing process, we will see DVDs and streaming video becoming available via the web site. Some of it will be offered for free, some will require payment. In terms of content, we filmed a basic weekend-long Introduction to Evolutionary Astrology in El Dorado CA in February, and a Moon Intensive in Portland OR in April. In addition we filmed 3 special topics just for video: Venus in the 12 Houses, Your First Saturn Return, and Your Second Saturn Return.
I like the video medium and I am very happy to be creating this record of the "live" feeling of the teaching I do. Much international travel looms on the horizon. In addition to return visits to Canada, Mexico, and Australia over the next few months, I am excited to be going to teach for the first time in Shanghai in October and in Zurich in April 2012. Everywhere I go, there seems to be an instinctive openness to the basic message of evolutionary astrology. My jokes don't work everywhere, but the idea of the soul's long journey does!
I am looking forward to presenting my program, "Dreaming the Volcano," for my apprenticeship programs in Alpine CA (May) and Calistoga CA (September). This program is about the current tensions in the sky, along with the entry of Neptune into Pisces. Most astrologers deal with this material in terms of its worldwide, global meaning. What I want to explore in these programs is what these planetary configurations mean for us each personally as individuals. I believe that the rise or fall of humanity under the influence of these epochal structures will be determined by the responses of people, one at a time, to their own issues and fears.
-Steven
---
FEATURED MP3 Release
In this lecture, Steven describes the overlooked dimension of the 6th House: Mentoring. Mentoring has become a pop-cultural buzzword for an excellent reason - it is a critical part of human experience. Where are our "uncles and aunts"? Where are those to whom we can "apprentice" ourselves, and those we can mentor? Explore this hidden and often overlooked dimension of the traditionally "boring" sixth house.